In 2019 I was invited by the Byron Writers Festival to construct a welcome installation in the entry marquee. I proposed a community project whereby a group of people were to create a collection of indigo shibori artcloths. With no funding, and small donations from participants when they attended, we used cotton bed linen from our extensive local hospitality industry and with natural indigo to produce an installation made up of 18 stunning art cloths.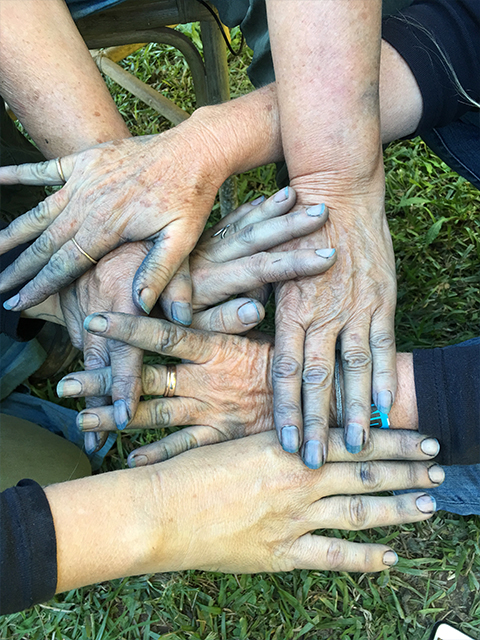 The result was totally awesome. It took 10 weeks, a total of 14 people were involved, with 8 dedicated workers. Some people were new to both shibori and indigo dyeing, while those with previous experience developed and extended their capabilities.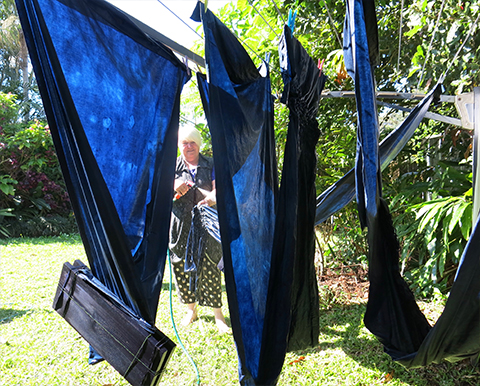 My own work for the sculpture aspect of the Byron Writers Festival – 6 x 3.5m cotton indigo shibori artcloths on a black bamboo tripod.