Professional advisory service
Individual and small group sessions
Are you a practicing artist, experienced or beginner, or a student?
Whatever your media …….  artful tips to improve your success
I enjoy assisting artists to identify and achieve their individual artistic goals.
In my long career as a teacher  almost every day saw me helping students consolidate their ideas. My post graduate study continued to address these skills.
Entering into respectful critical dialogue is an empowering tool, an essential way to explore possibilities and refine your work.  From time to time, every artist, needs to review & evaluate.  Sometimes it's difficult to be objective when you have so much personally invested in the work.
Would you like some advice on how you might refine your concepts ?

Would you like to gain positive feedback about your folio or a piece you are working on?
Unblock restrictions to your creativity.
Receive sensitive discussion about the creative process, and about your own folio.
Would you like to see where others might take a creative inspiration?
Would you like to explore professional opportunities in your field?
Advice on professional directions, self promotion and marketing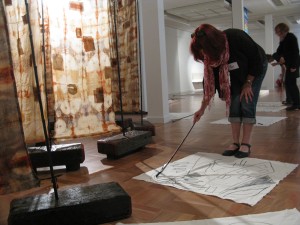 Gondwana Textiles Arts Consultancy addresses diverse professional development needs and facilitates critical dialogue sessions
Folio development
CV preparation
Exploring collaborations
Public projects and commissions
PD for teachers
Workshops and Retreats
Distance and online support
International residencies welcome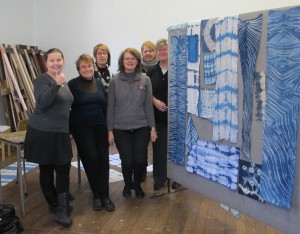 One on one and small group tutoring
° professional writing
° artists statements
° media releases
° grant applications
° making of an exhibition
° writing proposals
° planning, timelines
° budgeting
° promotion and media
Skilled graphic designing
° business cards
° brochures
° catalogues
Experienced professionals to respond to your questions
Gondwana Textiles can advise on drawing or painting, ceramics or jewellery, film or photography, graffiti or puppetry, fashion or fun, sculpture or printmaking.  If we can't do it ourselves we can source the right person for you.  At Gondwana Textiles, our passion is focussed, our expertise is expansive. Its about the direction you want to go as an artist.
Contact Susan to discuss a suitable professional to meet you needs
Formal critiques of art work are available by the hour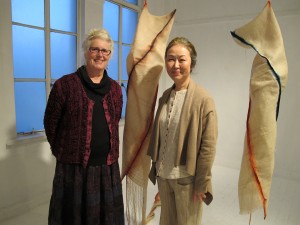 Mentoring

Folio Critique
Work can be critiqued based on the following:
°  inspirations, selection & form
°  subject matter, content & context
°  intent & audience engagement
°  presentation & display
°  mastery of techniques used
°  integration of surface elements
°  concepts of spirituality, symbolism
°  translation of your thoughts into art works
°  developing edge, contrast & balance
°  refinements, complexity, simplifications
°  memory, metaphor, observation & text
°  composition, selection of element
°  consolidating all those rich & random ideas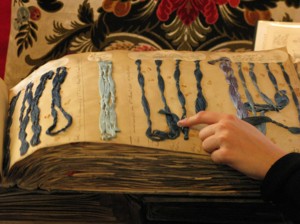 Cost: Contact me 0427355629
Costs are negotiable, depending on client's needs, retreats and extended workshops (guide only) $600 to $800 per day