2017 'Festival of Plants Ecology & Colour' Antananarivo Madagascar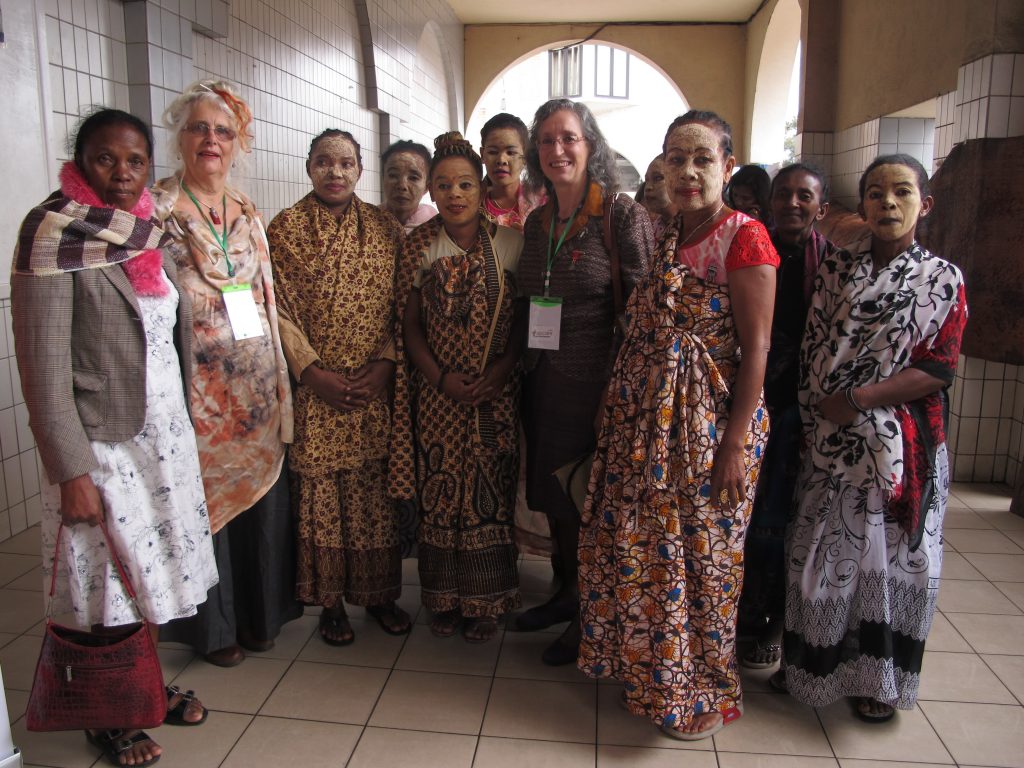 Endorsed by UNESCO and the World Crafts Council and supported by Madagascan Minister for the Environment, Ecology and Forests. It was held in Antananarivo over 5 days, and attracted around 300 participants from 37 countries. Focusing on the environmental, ecological, historical and cultural, economic, scientific and artistic significance of botanical colour, this conference brought botanists, chemists, anthropologists, artist, academics, traditional artisans and contemporary artists together to share current research and knowledge. The Slow Fibre movement, was frequently spoken about, whereby real and potential expressions of artifacts is appreciated, and environments beyond their perceived functionalities, physical attributes and lifespans valued.
I was invited to speak about my globally unique dye colour from eucalyptus leaves. My presentation highlighted the beauty, diversity and abundance of eucalypts in Australia and the ways in which artists are exploring the 900 varieties for dye colour, creating wearable art and fine art textiles. I created of a new body of textile artworks, using eucalyptus dye to show at the conference.
Themes of the conference:
Environmental and Ecological aspects of colour – ecology and biodiversity, conservation and reforestation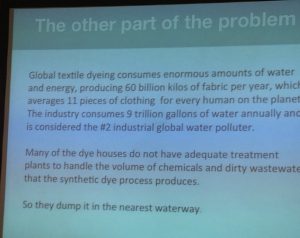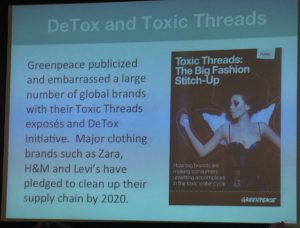 Heritage and traditions of colour
Social and cultural aspects of colour
Respected heritage of traditional weaving and other plant based crafts were considered. Conference papers presented views on the simplicity, complexity and diversity and usages of plant for dyes, correlations between colour plants and traditional medicinal uses, both in Madagascar and other countries.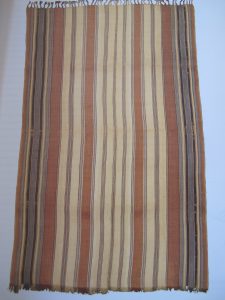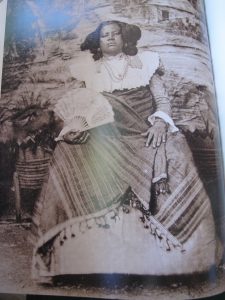 This conference was held to encourage the production of Madagascan niche products based on traditional artisan skills, designing for luxury markets.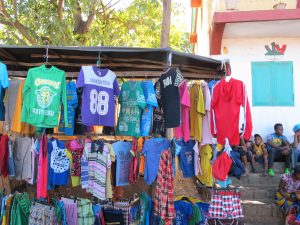 Science of Colour
Chemistry, biology, ecology, botany, technology, and innovative practices were scholarly themes throughout the conference. Conversations and discussions ranged from pigments for food colourings, microbes, molecules, and mordants, cosmetics, conservation to endangered species. Papers posters and presentations were submitted to a scientific committee
The most frequently visited topic throughout the conference program was indigo.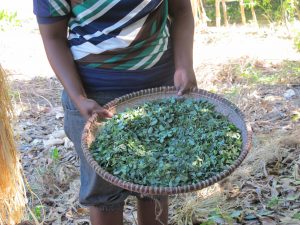 Weavers and Dyers of Ampambilava
A post conference field trip north west, took me to Ankarafantsika National Park and the village of Ampombilava, (translation from Malagasy as the village with long raffia)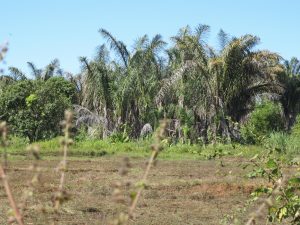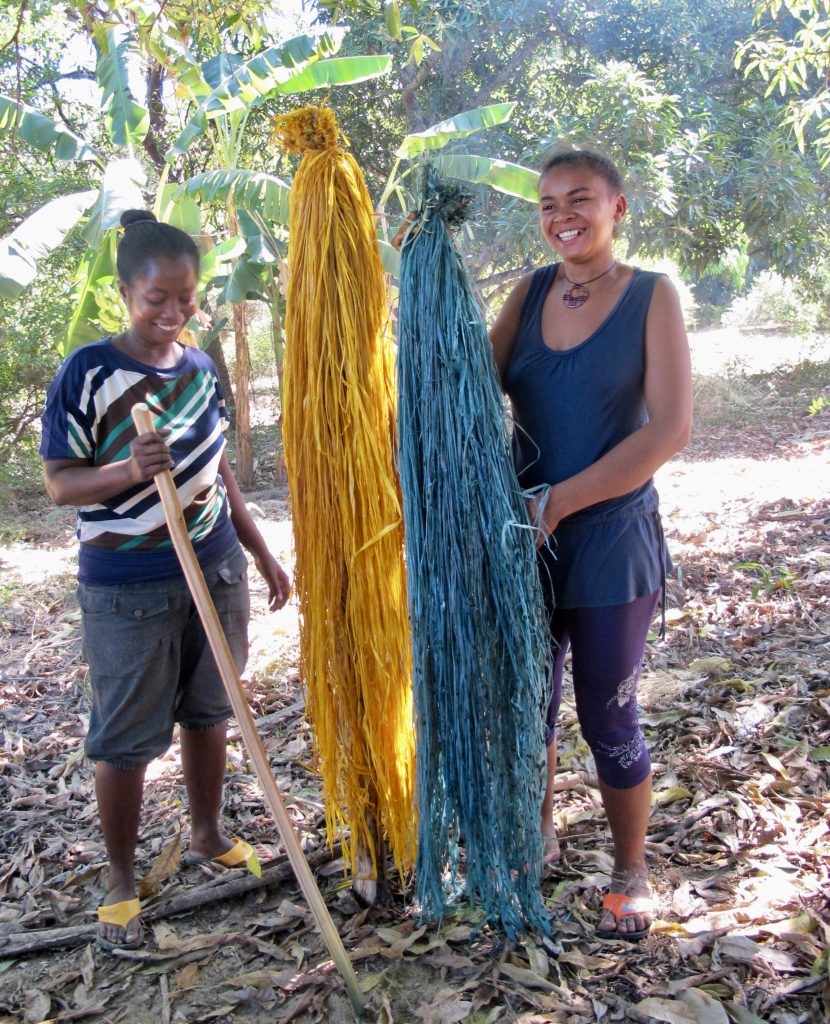 Out here, in remote Madagscar, importing synthetic dyes and fibres is not really an option.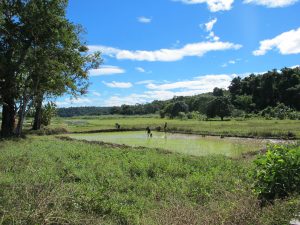 Alongside protected areas of Ankarafantsika National Park, there are thatched mud brick houses of small communities within the park. People interface with the protected species, plant rice on the edges of the forest and use roads.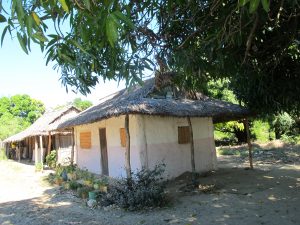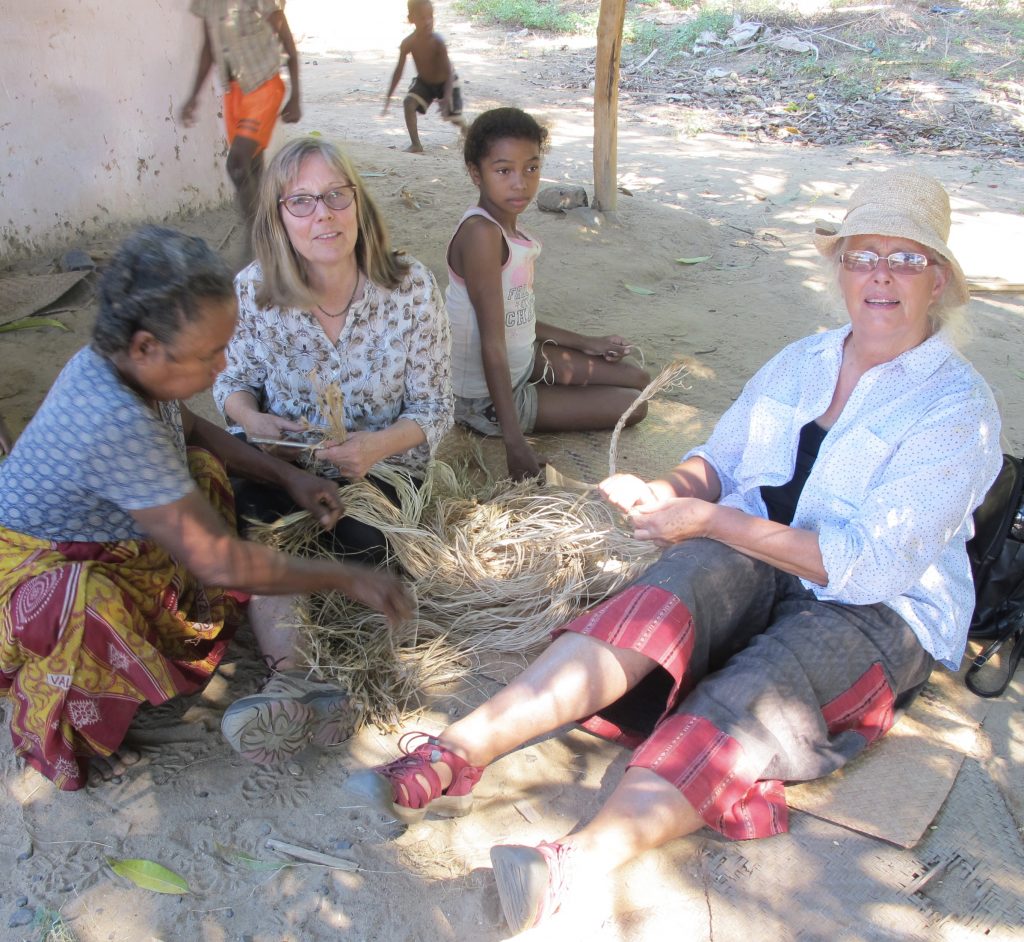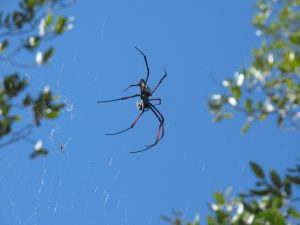 Golden orb spiders have been employed in Madagascar to provide golden silk to weave exquisite garments – although this is not a common practice. Fourteen thousand spiders yield an ounce of silk. Spider silk is very elastic, incredibly strong compared to steel.
Mangrove silk
Our search was for the endemic moth(Borocera madagascariensis) cocooning in its natural habitat of mangrove forest
A boat trip to an estuary of the Betsiboka river, took the group to dry red mud of mangrove flats, of the Baie de Boeny, and woven crab pots of local fishermen.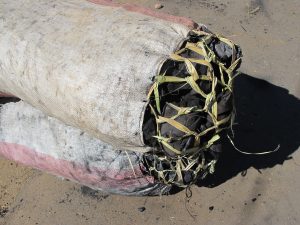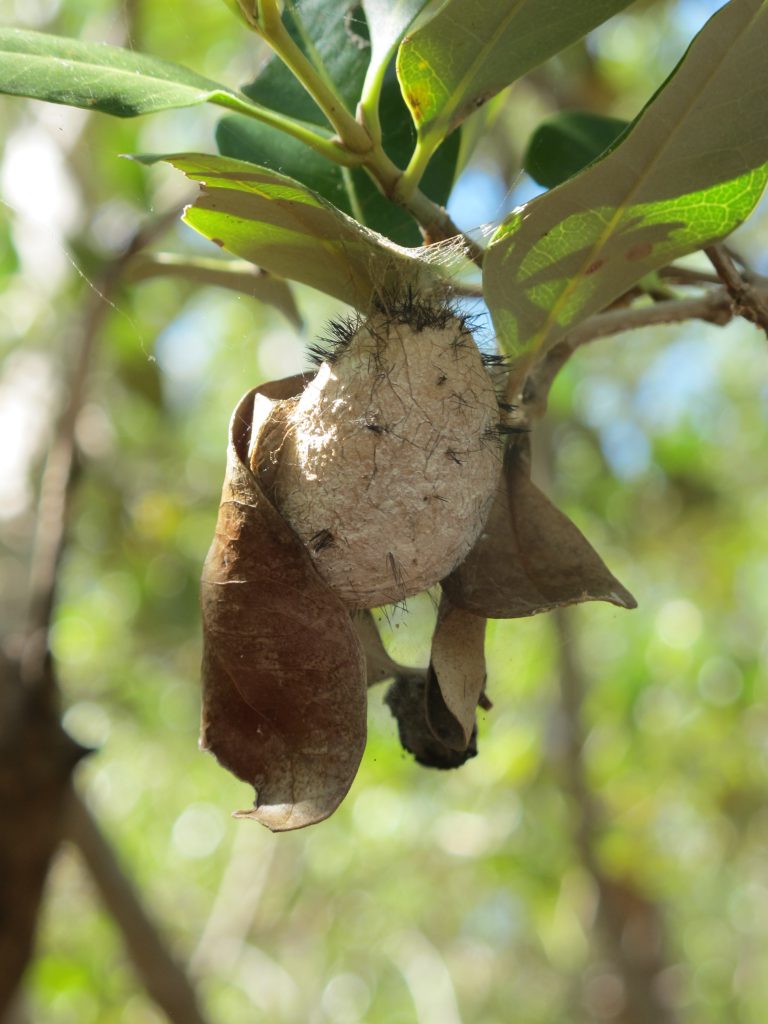 Mangroves are slowly being replanted by the Women Entrepreneurs for the Environment
Leading professionals came from Columbia, Japan, China, Chile, Malaysia, South Africa, USA, Taiwan, Thailand, France, Burkina Faso, Reunion, Maurisus, New Zealand, Canada, Comoros, India, Mexico, Sweden, Australia and of course Madagascar