International & within Australia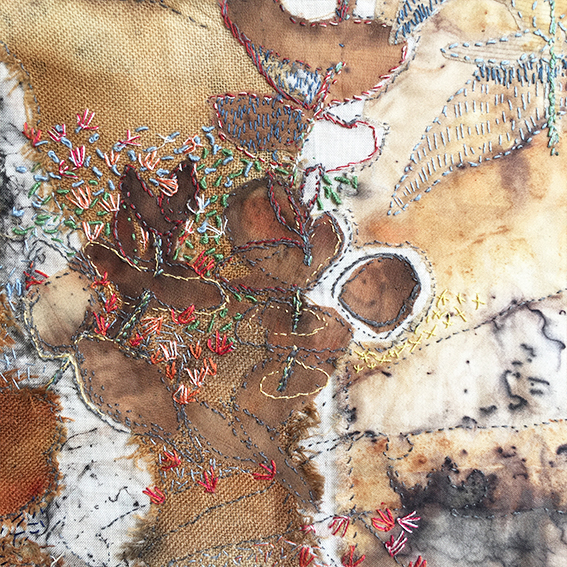 As well as presenting in group and solo exhibitions in Melbourne, I have held solo shows in prestigious Regional Galleries – Benalla Art Gallery, Shepparton Regional Art Museum (Six Memos 2009), Wangaratta Regional Art Gallery (Multiplicity 2010).
Click here for more about Italo Calvino and my Six Memos Exhibition
Newcastle Timeless Textiles 2012
World Shibori Network Aust/NZ
Regularly exhibitor – in Australia (Canberra Sydney) and internationally including Hong Kong and Paris
Art Cloth – Engaging New Visions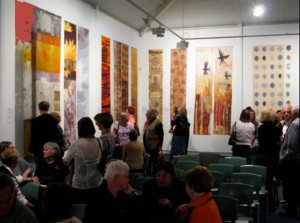 Curator: Marie-Therese Wisniowski. International invitational exhibition. This is the first time that many of the distinguished international artists had exhibited their work in Australia. The twenty-one artworks exhibited, approximately 1m x 3m in size, showcased works that explore innovative print, mixed media and stitch techniques.
Launched at Fairfield City Museum and Art Gallery, Sydney in October 2009.
Toured: Orange Regional Gallery NSW, Wangaratta Gallery, Victoria in 2010 & 2011
International Exhibitions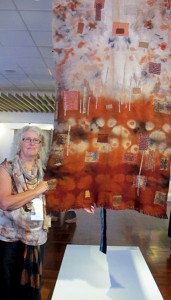 "Gondwana Art Cloth" Nantou Taiwan National Craft Research and Development Institute at the World Craft Council and UNESCO, International Forum of Natural Dyes, World Eco Fibres, Taiwan Oct 2014 international invitation exhibition.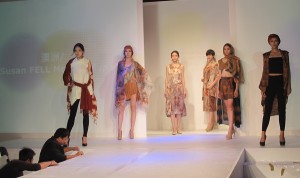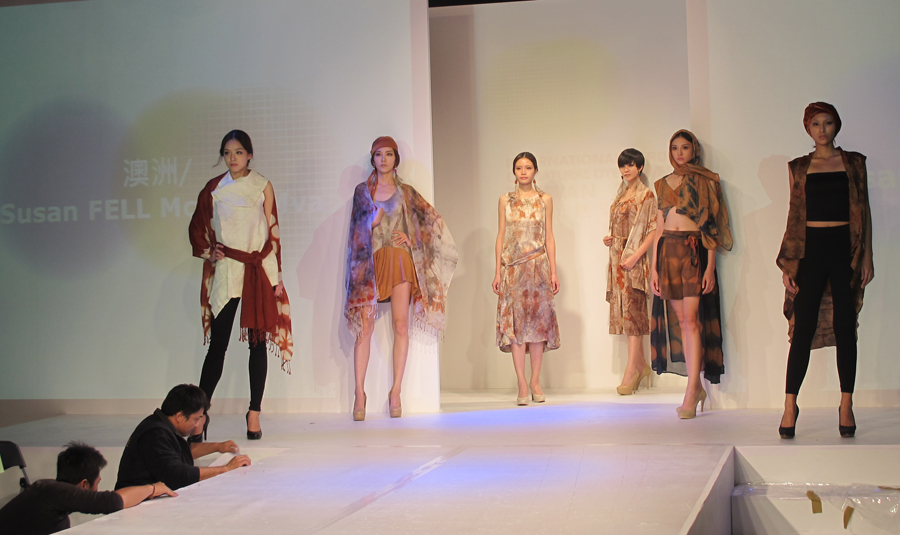 I was invited to show 6 natural dyed outfits in an international designer gala event. Only 11 other designers presented.
Click here for more about the designers presentation and my six garments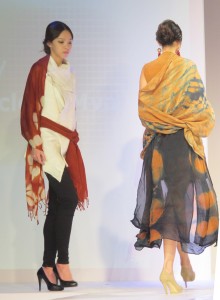 2013 Brunei Gallery School of Oriental/African Studies University of London
2014 World Eco Fibres,World Craft Council Asia Pacific, Textiles Exhibition, Nantong, China
2015 International Exhibition "Pohon Budi- Tree of Life"Kuching Sarawak, Bikaner House, New Delhi, India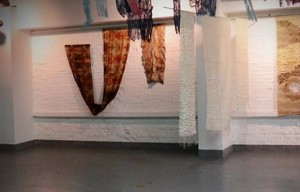 Paris 2008 International Shibori Symposium
'Australia Naturally' International Shibori Network Australia and New Zealand
Paris American Academy
Sculpted Packages" L'Eclaireur, Cabinet de Curiosite www.leclaireur.com
Musee du Quay Branly My film 'Palimpsests Australia' was shown twice during the conference.